International Puppy Club Mission
The International Puppy Club is a group of volunteers dedicated to assisting the human-puppy, trainer, handler and owner community internationally to work together to create groups, contests and events in a safe and fun environment. The International Puppy Club offers free memberships to individuals, groups, contests, organizations, businesses and clubs. The International Puppy Club also enables the puppy, dog, trainer, handler and owner that does not have a local organization be part of an international club and to meet others in the international puppy community. We want to work with the entire international puppy community to develop things like education curriculum, event play guidelines and more. Our International Puppy Club group on Facebook is the place to be for all of the latest puppy, trainer, owner and handler information. There are no membership fees or any other charges, If you want to join the international puppy club go to the following link:
http://www.facebook.com/groups/InternationalPuppyClub/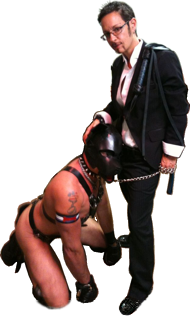 Some International Puppy Club services
FREE Individual Memberships
FREE Group Associate Memberships
FREE Business Associate Memberships
FREE Contest Associate Memberships
FREE Puppy 101 & 201 Education Curriculum
FREE Handler 101 & 201 Educational Curriculum
FREE Mosh Pit Rules creation
FREE Online posters for events available
FREE Pup Safety & First Aid classes and first aid kit lists
FREE Event organizational and promotional assistance
FREE Regional & International Puppy, Trainer, Handler and
Owner Gathering Listings
and more!
The International Puppy Club is by and for the human-puppy, trainer, handler and owner community with voices being heard internationally from around the world.
Don't forget to "Like" our page on facebook http://www.facebook.com/internationalpuppyclub